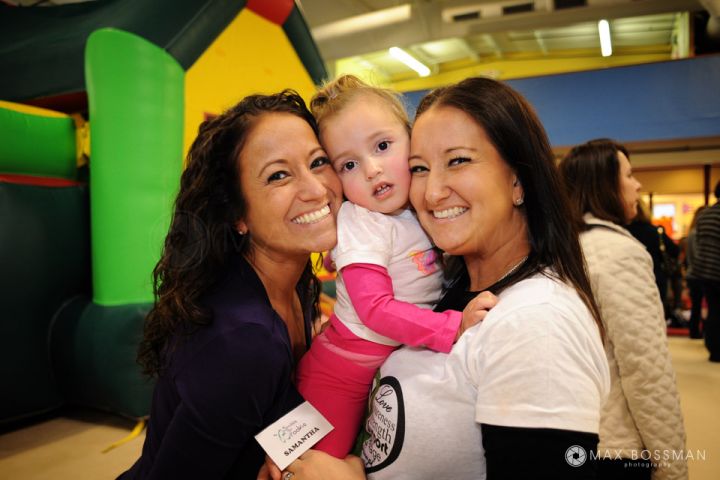 Smiles for Brookie - Fundraising Event
Helping somebody is always fulfilling, especially when it comes to such an adorable girl like Brookie. Smiles for Brookie fund-raiser was held at the Gymnastics Academy of Boston in Plainville, MA 03/02/2014 within Cerebral Palsy Awareness Month to support Brooke Taylor Reynolds, a beautiful 3 y.o. girl living with cerebral palsy. Bringing together around 300 adults and their children, the event raised over $6,500 via online fundraising, raffles and a silent auction.
---
photographer in martha's vineyard Max Bossman is a truly talented photographer and genuinely good person. I have had the privilege of knowing him over the past couple of years. I met Max at a good friend's wedding, where he was their photographer. That day, it was apparent to see his warm and charismatic personality just through the way he floated around the reception interacting with everyone. When I saw the pictures after the wedding, I was impressed with his work, and asked my friend for his name to keep handy. At that point he had already left a lasting impression. Almost two years later, I was involved with hosting a fundraiser for a very special cause. A dear childhood friend's daughter has Cerebral Palsy, and a group of us organized a fundraiser to support them. I immediately thought of Max. I reached out to Max, and he responded instantly. When I explained to him the cause, he seemed to be touched just hearing about this special girl. To my amazement, he rearranged his schedule just so he could help out with the event, only with a few days' notice. When Max arrived at the fundraiser, he was ready to immerse himself of a group of over 100 people, most of them being under 5 years old! He asked me who was who so he could make it a point to know the family for who the fundraiser was for. He also asked me to make sure with everyone that pictures were ok to take, which showed me that the ethics of privacy are important to him. Just like that, Max was off and snapping away. At one point, I noticed a large gathering on the gymnastics floor and wondered what was going on. To my surprise, it was a giant group of toddlers sitting together for a group picture…. Organized by yours truly, Max! It was not only adorable, but a Success! I was blown away! I thought to myself…. Who else could get over 50 toddlers to sit together and smile for a group picture like that?! Max could! So with great adoration and respect for his work, I give Max two Big Thumbs Up! His work is wonderful, his personality is perfectly suited for his line of work, and his heart is compassionate. When working with a photographer, it is important to find someone with several blending qualities: Their work, their personality, and their attitude. In my book, Max has it all. I highly recommend Max and feel lucky to know him. Thank you Max!
Shanti C., MA5 star family photographer