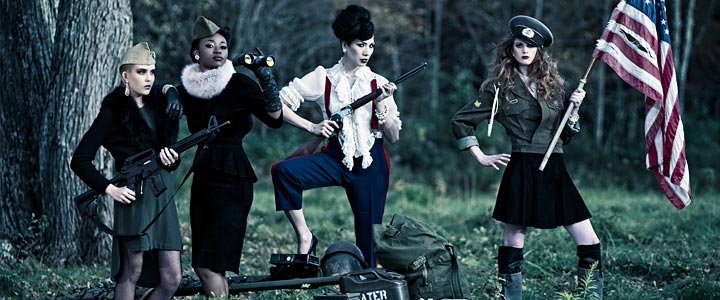 Fashion & Model Photographer
"Max Bossman is known for his provocative yet tasteful fashion photography.
Modeling Portfolios / Comp Cards - Model Photography
Do you know that talent agencies are not interested in heavily photoshopped photos? In fact, they'd rather prefer a couple of polaroid shots to see the real you, not a Kabuki style doll. You might already have a couple of simple clean-cut images of yourself, don't be afraid to submit those to a modeling agency of your choice.
If you're still convinced you need help from a professional photographer with your portfolio / comp cards, or you got referred by an agency to have your test shots done by Max, he might be able to assist you with getting what you need.
Max is known for his provocative yet tasteful in-studio and on-location shots, being friendly and respectful with models and in the know of what various agencies are looking for. Get your modeling portfolio done reasonably affordable with Max and you will be happy with the result.
TFP / Model Search / Modeling Agencies
If you have what it takes to be a model, Max is interested in hearing from you as he is constantly in search for new faces for commercials/ print advertising / creative projects. Contact him now with your picture and info. TFP is offered in very rare cases when TFP is beneficial for both parties.
Max Bossman can assist you in finding an agent, modeling agency to pursue your modeling career. He collaborates with a number of fantastic stylists, makeup artits, photographers in Boston and New York, and can provide you with a recommendation to be reviewed by a talent agency.
Head Shots / Portraits
Max Bossman creates unique headshots for actors, dancers, musicians, performers, athletes and other professionals. Your photographs will capture what is distinctively individual about your look and personality. By ordering the Headshots Package you will receive a group of images that will market you in the best possible way.
Swimwear & Boudoir Photography
Looking for a photographer to create your own Sports Illustrated styled calendar, or perhaps impress your loved one with some steamy hot photos ranging from romantic to playboy sexy to tasteful artistic nude? Put your trust into Max's creativity and professional approach to create stunning Boudoir, Glam, Artistic Nude or Intimate Couple photography wheither it's in studio, fancy hotel, your own private space or an outdoor location. Feel free to ask Max your questions, pricing and privacy policy.
Image Retouching
"I'm not a big fan of photo retouching, but when it comes to creativity i believe that a moderate photo enhancement can produce a powerful visual impact.
Max provides color correction, facial and body retouching service. Image retouching can range from ligh to moderate to extreme glam style, depending on client's request and photography style [Example: business profile headshots vs. dating profile headshots]. Skin smoothing and enhancement, removing imperfections like facial blemishes, wrinkles, bags under eyes. Body slimming, breast enhancement. Color correction: skin color tone adjustments, overall tonal depth enhancing.
Here you can find some Before & After examples.
What should I wear to my test shoot?