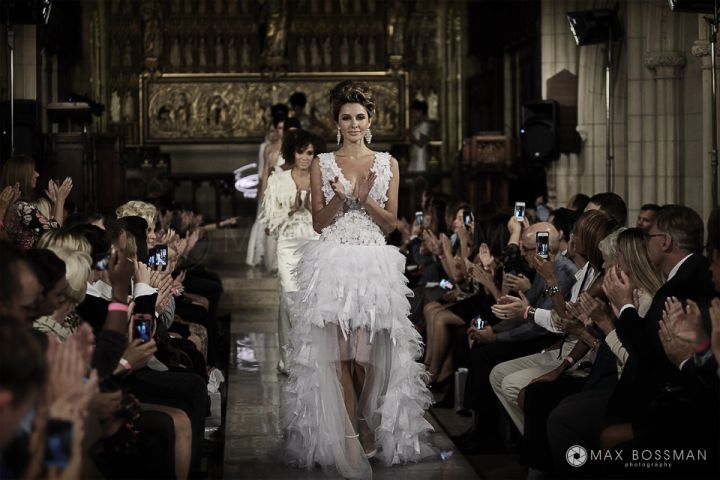 Boston Bridal Fashion by Firas Yousif
Newbury Street in Boston MA is famous for its high-end boutiques, chic restaurants and trendy cafes. With it's rich history Newbury Street has become a trendsetter in fashion, dining and shopping on the East Coast. No wonder talented award winning designer Firas Yousif chose it for his boutique Firas Yousif Originals creating custom couture bridal gowns and cocktail dresses.
On Thursday, October 3rd 2013 Firas presented his 2014 collection of gorgeous one of a kind wedding and evening gowns. The runway show was a part of Boston Fashion Week, it was recommended by The Boston Globe's 10 can't-miss events at Boston Fashion Week and got sold out a week before the show. Those who couldn't attend were able to watch it online streaming live from Lindsey Chapel - Emmanuel Church, 29 Newbury St. As a fashion photographer I have to admit the Chapel was a perfect choice for the show - can you get any better than having gorgeous models wearing stunning couture bridal gowns in a beautiful church filled with ethereal music? Firas did it again, his new collection got a standing ovation and great reviews.
Produced: Firas Yousif, Tom McGair | Styling: Terri Mahn | Hair & Makeup: James Joseph Salon | Models: Maggie, Inc.
For high resolution photos from this show please contact Max Bossman.